You Can Also Listen To The Entire News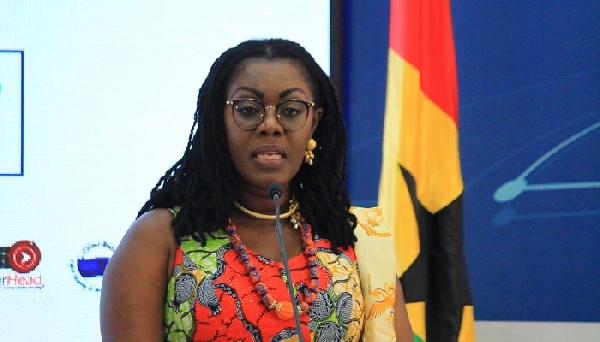 The Minister of Communications, Mrs Ursula Owusu-Ekuful, has ordered Mobile Network Operators (MNOs) to stop charging their subscribers the 9% CST on the recharges they make.
In a letter addressed to the National Communications Authority (NCA), the Communications Ministry said that the CST should be treated the same way VAT, NHIL, GET FUND levy and all other taxes and levies imposed on entities doing business in Ghana are treated.
In the letter, she wrote, "At a series of meetings held between the Ministry of Communications, Mobile Network Organisations (MNOs) and the NCA on 7th and 8th October, 2019, we were informed that prior to 4th September 2019, MNOs had not been passing on CST to subscribers but had decided to take advantage of the 3% increase to pass on the entire tax to subscribers. This has effectively increased its profit margin at the expense of subscribers."
MTN, AirtelTigo, Vodafone and Glo have been charging their customers the full amount of the revised Communication Service Tax (CST) since October 1, 2019.
The CST, which has been increased from 6% to 9%, has been applied to any recharge purchase by subscribers.
The letter by the Minister of Communications, in which she copied all the telcos, states that it is wrong for the telcos to be doing so.
According to the Finance Minister, Mr Ken Ofori-Atta who announced the CST increase from 6% to 9%, the increase was to help develop the foundation for a viable technology ecosystem in the county.
Read the full letter by the minister below.