You Can Also Listen To The Entire News
–   Manufacturing of guns and bombs discovered in a popular hospital in Alajo
–   The medical doctor is said to have tight connections with terrorist organizations
–   Doctor and accomplice were both arrested on Friday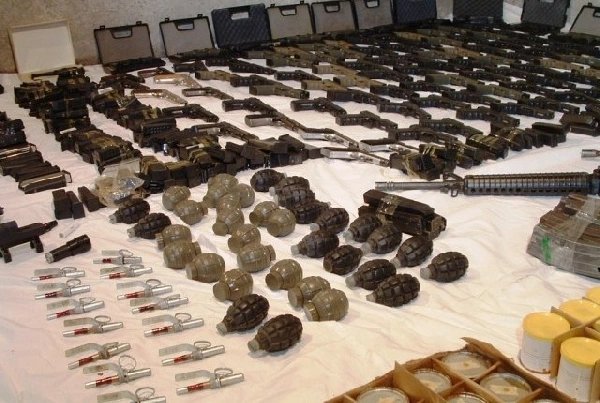 A joint operation by the Ghana Police and Military led to the arrest of a medical doctor and a blacksmith manufacturing guns and bombs in a hospital.
News reports reveal that in a popular hospital in Alajo, a suburb of Accra, a medical doctor and his Volta-Region based blacksmith decided to hide and manufacture bombs and guns in the country.
According to sources, the medical doctor imported heavy-duty state-of-the-art bombs and guns manufacturing equipment and explosives into the country and since arrival has been in production until judgement day.
During the raid and arrest on Friday, a total of fifteen assault rifles and a stockpile of explosives were discovered at a backroom inside the hospital.
This event proves how free and easy Ghana could be for terrorist organizations to make their home behind closed doors and attack others or even us.
Investigations are still ongoing in order to apprehend all suspects related to the case.
Bureau of National Investigation (BNI) has refused to accept any form of bail for the two offenders.