You Can Also Listen To The Entire News
Ghanaian singer Rebecca Acheampong, popularly known as Becca, says she was very surprised by the negative reactions from some Ghanaians when she got married to a Nigerian.
She made this known at the premiere of her song " Yes I Do ".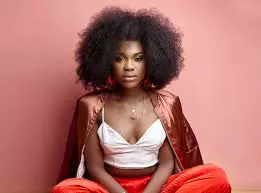 According to the versatile Artiste, she didn't understand what was happening because Ghanaians are hospitable.
"When i got married to a Nigerian, there was mixed reactions and I was really surprised because I know Ghanaians are the most hospitable people in the world, so I wondered if the reaction would have been different if i married an American or an European," she said.
Becca and her husband tied the knot August 2018 in a ceremony held in Accra. The couple have a 7-month-old daughter.