You Can Also Listen To The Entire News
The late musical legend Freddie Mercury penned these words "Who wants to live forever", whilst many of us would love to live forever we know this is not realistic so we have to live the best life we possibly can, whilst we can.
According to the World Health Organization, the average life expectancy of the global population is 71.4 years. This varies from country to country and differs between males and females. The fields of medicine and technology are expanding i.e. we can 3D print new heart valves or perform surgery without making an incision. We are learning and developing new ways to combat diseases every day.
Today you can get a new heart, lungs or even a liver. But we are not all fortunate enough to be able to replace our organs when they get sick or old. We have to do with what we have and take care of it.
Your lifespan can be predetermined by many things like genetics, but living a healthy lifestyle will help enormously in extending your years. Making better choices for yourself will not only make you feel better, but it will also improve the quality of your life. Here are 30 things you should stop doing if you want to live longer.
1. Unhealthy Diet
A healthy diet is key to leading a healthy lifestyle. What you eat is what you fuel your body with, and by choosing unhealthy options we do our bodies a great disservice. A healthy diet should provide adequate levels of vitamins, minerals, protein, carbohydrates and healthy fats from an assortment of different foods.
Making poor nutrition choices can contribute to stress, tiredness and a general sense of ill-health. A diet full of junk food is full of saturated and trans fats, cholesterol, sodium, added sugars, preservatives, and other processed ingredients. Unhealthy diets can increase the risk of health problems like cardiovascular disease, high blood pressure, diabetes, cancer, and obesity. Junk food tends to be full of trans fats, which can raise levels of 'bad' cholesterol and increase the risk of heart problems.
Eating a healthy diet isn't as restrictive as people think. You can still enjoy treats and guilty pleasures, as long as it's in moderation. To have a varied, nutritious diet, it's important to ensure you're eating foods from all the main food groups. Eating a wide variety of foods will ensure you get as many nutrients and benefits as possible. Adding foods like fish and nuts contain healthy, unsaturated fats which can help reduce the risk of heart disease and other health issues.
No matter how well you're eating, it's also important to maintain portion control especially when it comes to foods rich in calories. Foods like legumes, fruits, and vegetables are full of nutrients, fiber, and vitamins while being low in fat and sodium, which makes them the perfect base for your healthy diet. Make sure you limit foods with added sugar like soda beverages and fast food.
2. Not Getting Enough Proper Sleep
Proper sleep is important for many reasons. Not only does it support your physical, mental and emotional health, it also improves your ability to function from day to day and enables you to have a fuller life. While you sleep, your body works to repair and rejuvenate all bodily systems so you can wake up feeling refreshed and ready to face the day.
Short term, lack of proper sleep can lead to poor judgment, mood swings, memory problems, and cognitive dysfunction, and it can also negatively affect your work and home life. Long-term, sleep deprivation can lead to many health issues like obesity, diabetes, cardiovascular disease and much more. Inadequate sleep can also weaken your immune response and leave you more susceptible to colds and flu because our immune system produces protective antibodies and infection-fighting cells to fight off any foreign bacteria and viruses, all while we're asleep.
The recommended amount of sleep depends on your age. Young children need up to eighteen hours a day, while adults require eight. Sleep problems are becoming much more prevalent, with the National Institute of Neurological Disorders and Stroke estimates 40 million people in the United States suffer from chronic long-term sleep disorders each year. There are more than 70 diagnosed sleep disorders, including insomnia, sleep apnea, and narcolepsy, and it's important to see a physician should you be suffering from a sleep problem.
If you're a poor sleeper, there are many different things you can do to try and drift off easier. Ensure you undertake good sleep hygiene habits like avoiding caffeine and other stimulants close to bedtime, getting up and going to bed at the same time each day to help 'set' your body clock, get enough exposure to light during the day, and improve your sleeping environments. This means investing in a quality mattress, making sure the room is at an ideal temperature, and making sure you avoid technology like laptops, televisions and mobile phones in an hour or so before bed.
3. Stressing A Lot
Stress can be defined in different ways. Some people find they can cope well under stress, as a bit of pressure can often be a great motivator. But if you're finding that you're constantly stressed out, it'll begin affecting you in many negative ways.
Essentially, stress is the 'fight or flight' response that occurs in the body when there's a perceived threat or dangerous situation. It's an inbuilt protective response that can help you stay alert, focused, energetic, and in emergency situations, it can give you additional strength and snap-decision making skills that might just save your life.
However, chronic stress can be very detrimental to your health. Stress raises levels of hormones like cortisol and adrenaline, which can make you increasingly vulnerable to illness if experienced long term. It can suppress your immune system, upset the digestive tract, increase the risk of heart attack and stroke, and increase the speed of aging. Health problems include depression, anxiety, chronic pain, sleep problems, skin conditions, weight problems, and cognitive issues.
Stress can be caused by many things, but it's important to realize what is worth stressing about and what isn't. Many external life factors like work, school or relationship difficulties can make it seem like the weight of the world is on your shoulders, but there are things you can do to ensure you stay on top of it all. A supportive network of loved ones, a positive outlook, and the ability to confront and identify any issues and your emotional responses to them can make it much easier to handle any stress.
4. Smoking
Smoking has been an important part of many rituals and cultures for thousands of years, but it's also become an addiction that has gripped millions of people all over the world. Shamans were using smoke for religious ceremonies as far back as 5000 BC, and when it was discovered by the Europeans in the 16th century it was quickly cultivated, harvested, sold and consumed at a rapid rate.
According to the American Lung Association, cigarettes contain around 600 ingredients. When burned, they produce more than 7,000 chemicals, at least 69 of which are cancer-causing. Chemicals that are found in tobacco smoke include acetone, a key ingredient in nail polish remover; acetic acid, found in hair dye; ammonia, also used in household cleaner; benzene, found in rubber cement; arsenic, also used in rat poison; and carbon monoxide, which is also released in car exhaust fumes, though there are many more harmful chemicals.
Smoking can cause many health issues and problems. It can increase your risk of macular degeneration, type 2 diabetes, erectile dysfunction, ectopic pregnancies, rheumatoid arthritis, fertility issues, and gum diseases, among more. Smoking can increase the risk of cancer and is the leading preventable cause of death in the United States. It causes roughly 90% of all lung cancer deaths and can damage every part of the body.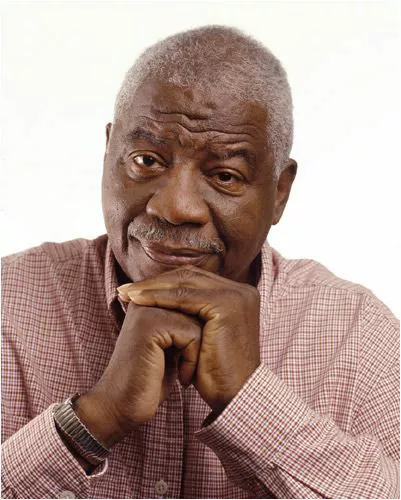 Smoking is an addiction. Cigarettes contain a highly addictive substance called nicotine, which releases adrenaline in the brain when it's smoked, creating a pleasant buzz.
Quitting may seem almost impossible, but it can be done. Many people attempt to quit without success several times, but it's important to keep at it. There are different ways to quit, and going 'cold turkey' isn't the only way.
You can talk to your doctor about your desire to quit, and together you can work out a plan of attack to successfully quit, be it from medication, nicotine-replacement therapy, counseling, hypnosis, or working with a supportive coach. No matter which option you pick, you can have success and be smoke-free.