You Can Also Listen To The Entire News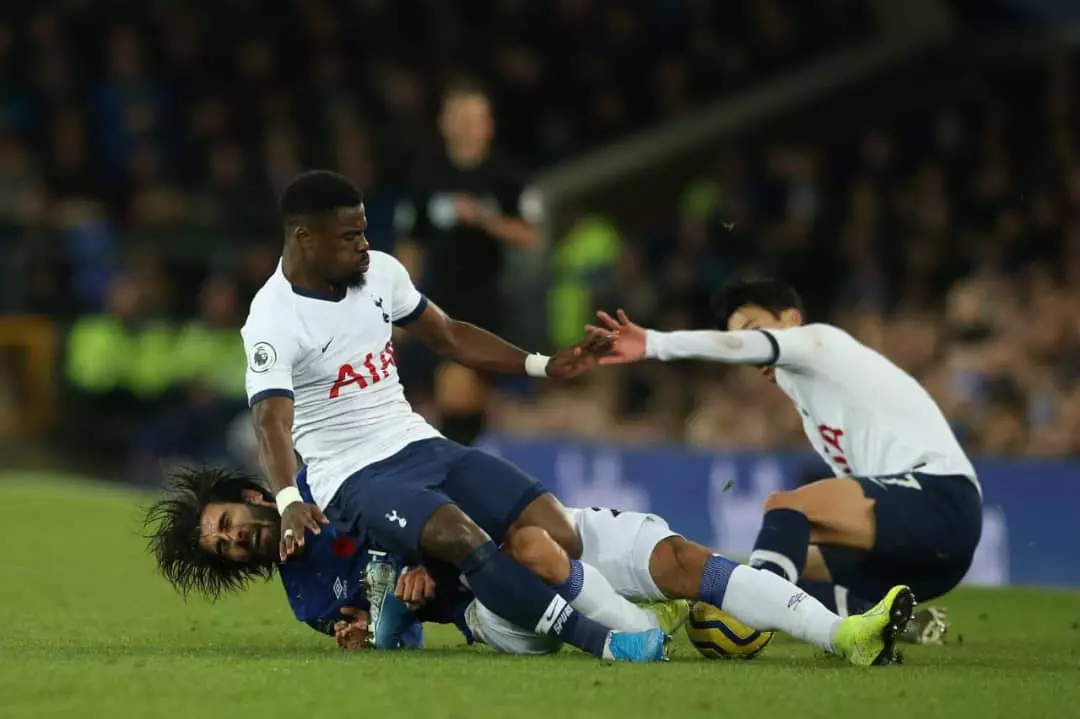 The world of football showed its human side this evening during the 1-1 draw between Everton and Tottenham Hotspur.
The incident, which happened in the second half, saw Tottenham forward Son Heung-Min go in for a tackle on the advancing Andre Gomes. He tripped the Portuguese midfielder who then went crashing into Ivorian defender Serge Aurier giving his leg looking horribly broken.
Upon seeing the full extent of the injury the players and fans were visibly disturbed with Son unable to control his tears. The South Korean midfielder was eventually sent off for his role in the incident but he would have probably been unable to continue either way.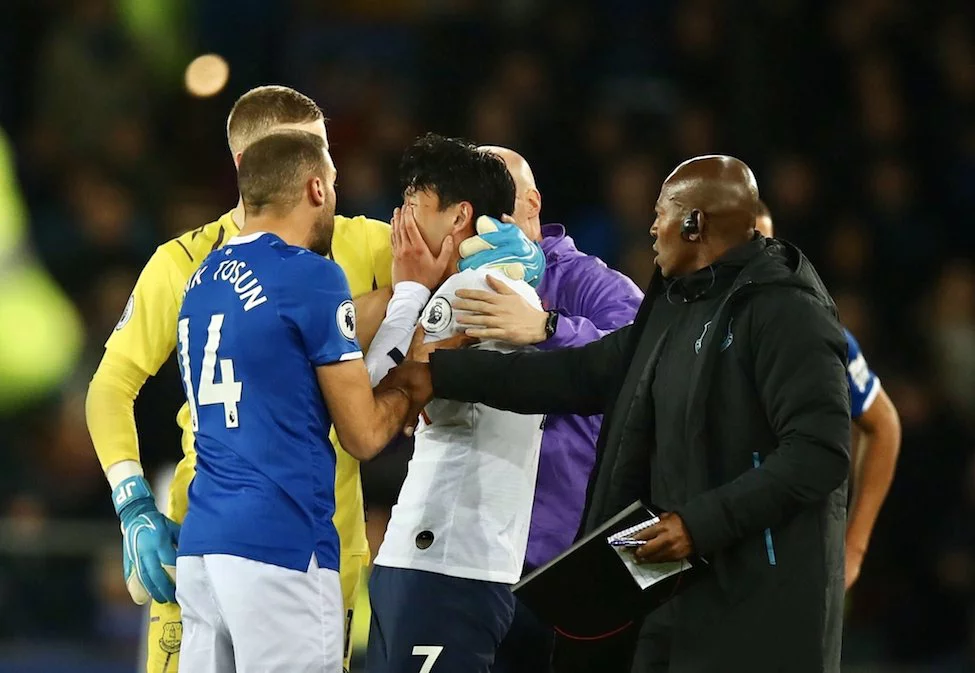 See Photos Of Injury Below :
Social media has shown its support for Andre Gomes and here are some of the best tweets in support: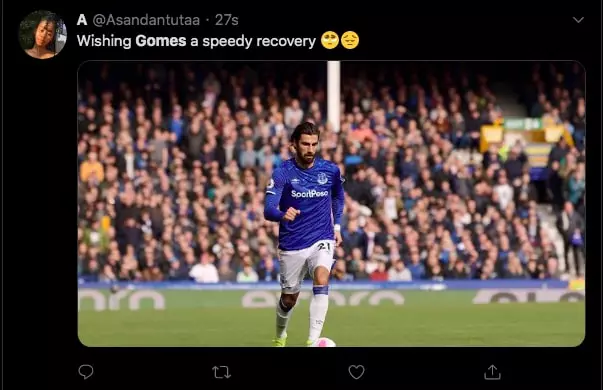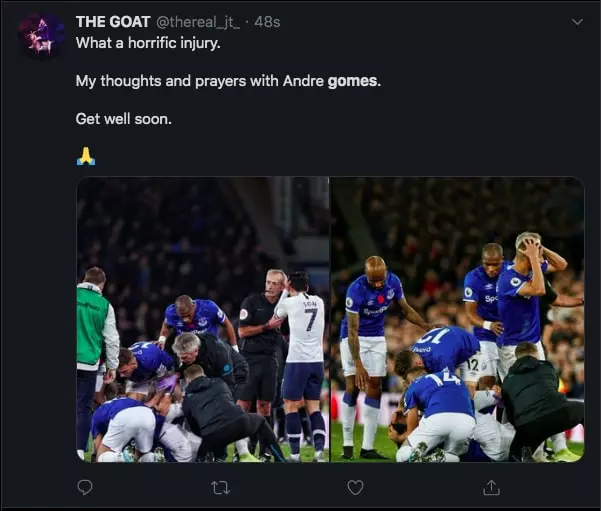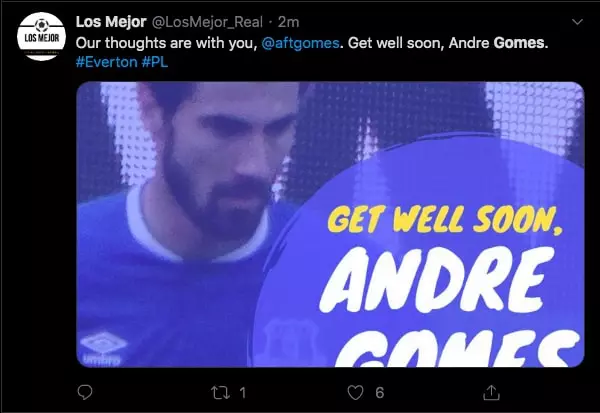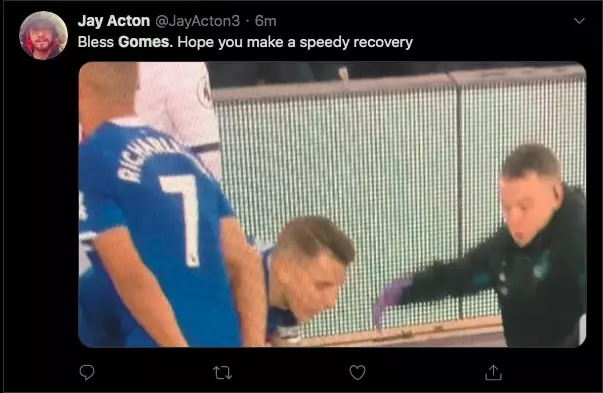 The former Barcelona midfielder has been in great form since his move to Everton and after suffering this horrific injury, he looks set for a long spell on the sidelines. Our thoughts and prayers are with Andre Gomes.