You Can Also Listen To The Entire News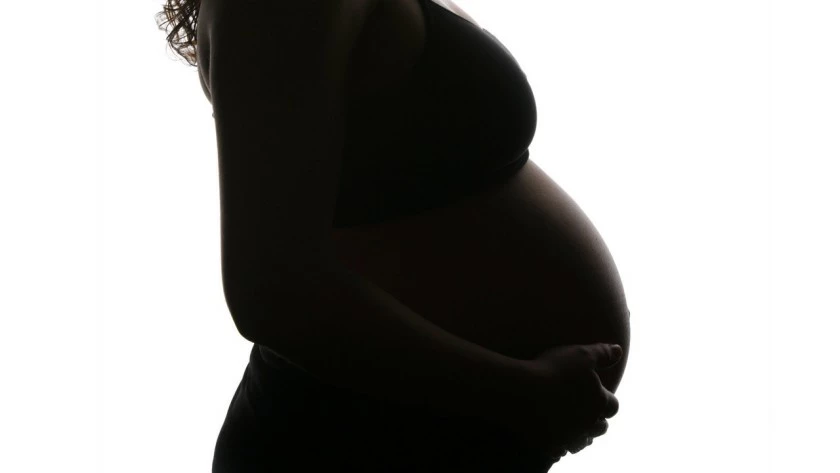 A renowned pastor in one of the popular churches has allegedly impregnated a married woman and begged her husband to accept responsibility.
The relationship between the pastor and the married woman is said to have been a top gossip topic in the community.
 According to twitter user identified as Miss Peters, the pastor despite committing the adulterous act is asking the woman at the center of the entire controversy to convince her legally married husband to accept responsibility indicating that abortion is a greater sin.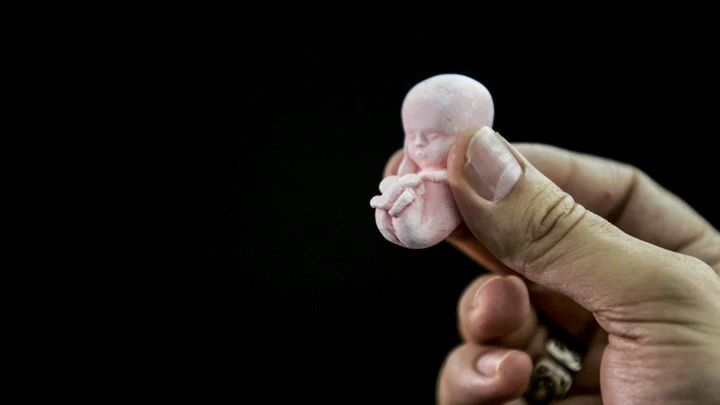 She shared the story on her twitter page which has left social media buzzing over what could have led the pastor to engage in such activities.
 Information gathered indicates that the woman always leaves her matrimonial home under the guise of going for an all-night service but later ends up at a different location with the pastor.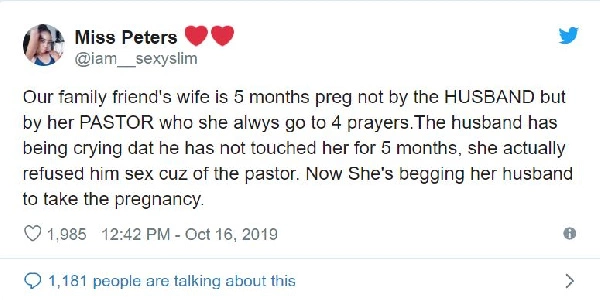 Though the conduct of the woman was reported to the man said to be currently distraught, he brushed aside those claims indicating that the woman was only prayerful making those snitching her jealous before being greeted with the current situation.
Meanwhile, Miss Peters who gave a rundown of the whole scandal said " Our family friend's wife is 5 months preg not by the HUSBAND but by her PASTOR who she always goes to for prayers.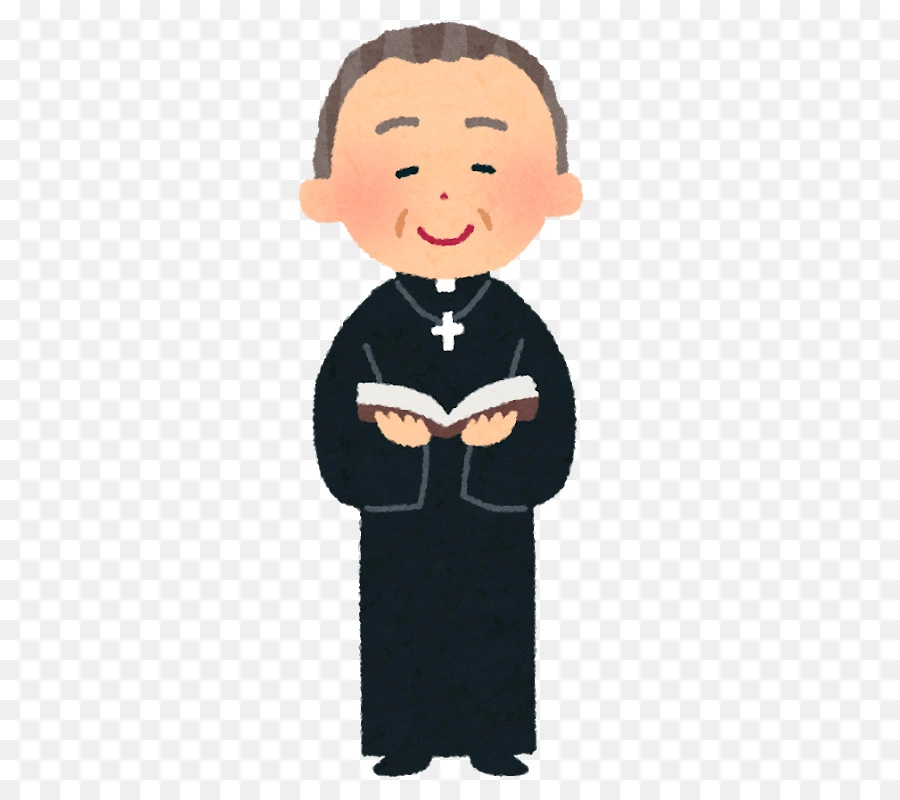 The husband has been crying that he has not touched her for 5 months, she refused him s#x cuz of the pastor. Now she's begging her husband to take the pregnancy."