You Can Also Listen To The Entire News
The news broke earlier this morning that known s#x trafficker, one Chioma Sabina Abaraonye, has been arrested by the Ghana Immigration Service.
The Nigerian lady, who has been accused of smuggling girls into the country under the guise of giving them sales jobs has finally been nabbed.
It is believed that she demands fees of up to GHc 8000 from each victim before giving them a daily target of GHc 100 to reach. She claims to own a multi-million dollar mall business in Ghana to convince the girls to come.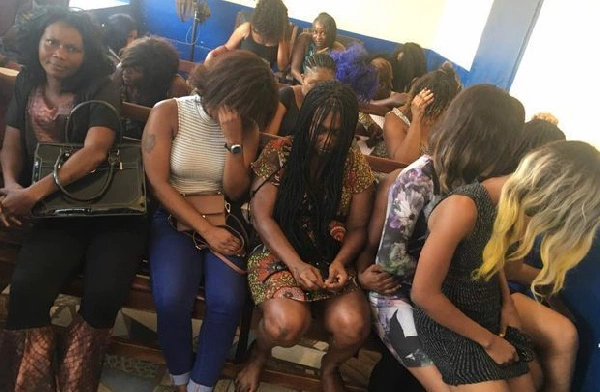 Upon arrival, the girls are asked to submit fingernails, pubic hair and blood before being forced into the business. They are forced to keep it a secret because the bosses say they will go mad if they report.
This trade has been popular in Europe and Asia over the years with girls being trapped in this trade by unruly people who make them promises of huge jobs and prosperity.