You Can Also Listen To The Entire News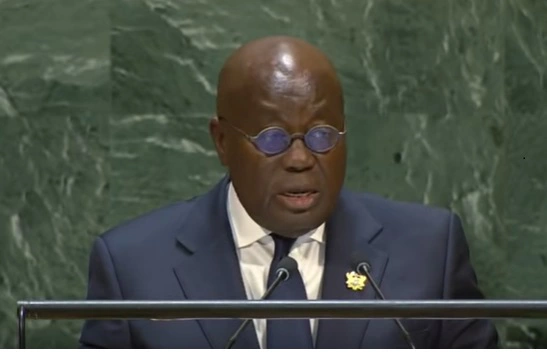 The president addressed the general debate at the ongoing UN General Assembly
 He spoke on poverty eradication, quality education and climate action.
 He entreated world leaders present to take action to make the world a better place.
On Tuesday, 25th September 2019, President Nana Addo Dankwa Akufo-Addo addressed the general debate at the UN General Assembly on the topic "Galvanizing Multilateral Efforts For Poverty Eradication, Quality Education, Climate Action And Inclusion".
In his 14-minute address, he spoke about the developing world's struggle with poverty and the strides being made to eradicate it; the use of technology and education in the fight against poverty; and being mindful of climate change. Here are 5 things you should know about what President Akufo Addo said in his address.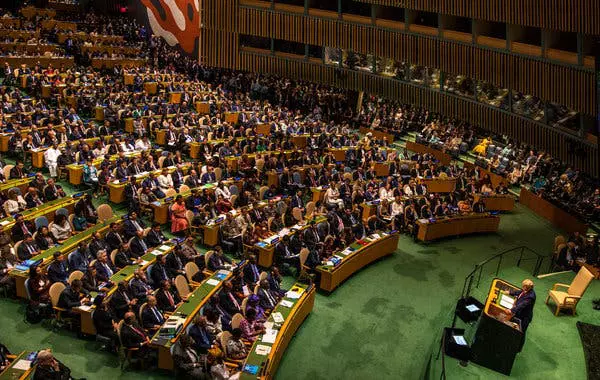 1. Poverty degrades everyone in the world; irrespective of whether or not one is from a poor country. 
He entreated all countries to collaborate in order to speed up the poverty eradication in developing countries.
2. Technology is short-circuiting the poverty eradication path.
The president noted how technology was a quick way in the fight against poverty. He mentioned that the use of mobile phones has eased communication and when technology is used to modernize agriculture, it results in increased productivity.
3. Ghana hosts the secretariat of the recently founded African Continental Free Trade Area (ACFTA)
The African Continental Free Trade Area is a collective effort by Africa to offer the continent the opportunity to exploit its resources for the benefits of its own people, to trade better amongst member states, and provide protection in dealing with trade blocks.
4. The poverty eradication fight is intrinsically linked to quality education.
He said education has provided the fastest and most reliable route out of poverty throughout the years. It is in view of that that his government is spending a third of its national budget on education alone.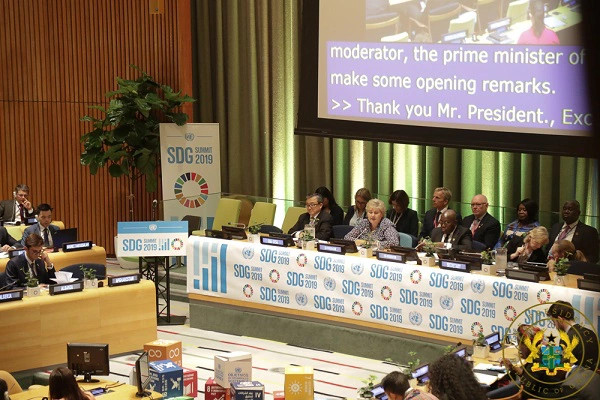 5. Multilateral efforts must be employed in fighting climate change
The president entreated all countries to take practical and proactive steps to curb the human activities that endanger the planet.
You can watch the president's full address below.